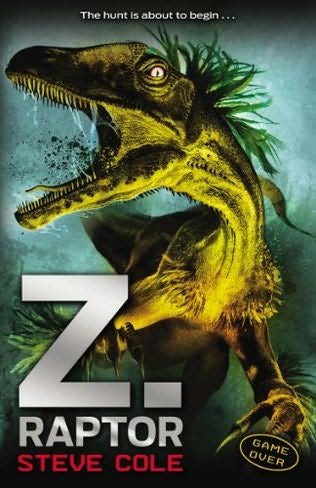 Z-Raptor
is the second book in the
Hunting Trilogy
written by
Steve Cole
.
Thirteen-year-old Adam Adlar used to have a normal life. Then his father created the most advanced video-game technology ever-one that uses a person's thoughts to control game characters, so that the characters are actually part of you. And scientists stole this technology to create hyper-evolved dinosaurs with a human's ability to learn . . . and a beast's ability to kill. Now packs of raptors populate a deserted island where the only law is survival. For the death-row inmates who were forced to live there as part of an experiment, survival was not an option. Now it's up to Adam and his dad to make sure the brutality stops.
Ad blocker interference detected!
Wikia is a free-to-use site that makes money from advertising. We have a modified experience for viewers using ad blockers

Wikia is not accessible if you've made further modifications. Remove the custom ad blocker rule(s) and the page will load as expected.