"From the prequel I am not working on-but that was fun!"
- J.K. Rowling [From the prequel]

The Harry Potter Prequel is an 800 word memo that J.K. Rowling wrote. It is the short preview of the life after the epilogue in Harry Potter And The Deathly Hallows. As you can see, she is not working on this, so you'll not see another book of the Harry Potter Series.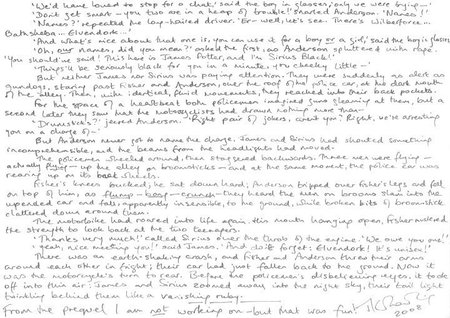 Ad blocker interference detected!
Wikia is a free-to-use site that makes money from advertising. We have a modified experience for viewers using ad blockers

Wikia is not accessible if you've made further modifications. Remove the custom ad blocker rule(s) and the page will load as expected.